Hi Everyone,
On the 19th of March, we Italians here in America and in all parts of the world celebrate the feast of Saint Joseph, the carpenter and earthly father of Jesus. He is a very important saint in our culture. He is the role model for fathers and you will find a great many people, especially in our Italian section of Providence,
Federal Hill
, provide celebrations in honor of him. He is, by the way, also the patron of the laborer, and therefore is special to the Italian laborers who were immigrants to this country at the turn of the 20th century, as many of our granparents were.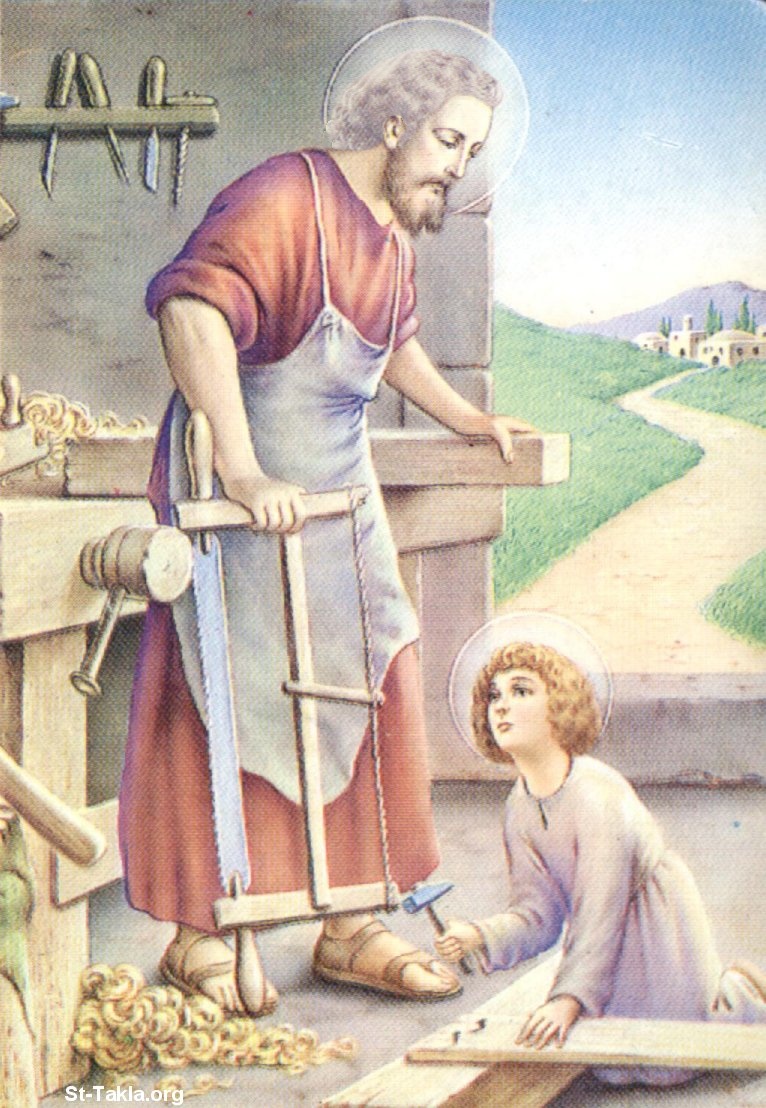 Traditionally, we have a pastry that is synonomous with Saint Joseph's Day that is eaten and shared on that day each year. It is called "Zeppoli de San Guiseppi", and I thought it might be good to share this recipe with you. Here in Rhode Island, where many Italian Americans reside, you have many options for buying zeppoli in our numerous Italian bakeries, However, you may not live near one, or you may have a spirit of adventure and want to try your hand at making them. So, here is a recipe to try.
Zeppole di San Giuseppe

(Makes about 12 (2-1/2-inch) zeppoles
Pastry:

1 cup water
3 tablespoons butter
1/2 teaspoon sugar
Pinch of salt
1 cup flour
4 eggs

Filling:
1/4 cup sugar
2 tablespoons cornstarch
1 cup whole milk
2 egg yolks
1/2 tablespoon dark rum
1 teaspoon grated orange zest
1 teaspoon vanilla extract
3/4 cup heavy cream, whipped

Confectioners' sugar for dusting
Maraschino cherries


To make the pastry:
Preheat oven to 375 degrees F.
Line a baking sheet with parchment paper.

In a medium saucepan, combine water, butter, sugar, and salt.
Bring to a boil. Remove from heat.
With a wooden spoon, beat in flour all at once.
Return to low heat.
Continue beating until mixture forms a ball and leaves side of pan.
Remove from heat.
Beat in eggs, one at a time, beating hard after each addition until smooth.
Continue beating until dough is satiny and breaks in strands.
Allow the mixture to cool.
Transfer the dough to a pastry bag with a large star tip.
For each pastry, pipe a 2-1/2 -inch spiral with a raised outer wall on the baking sheet.
Bake for 25 to 30 minutes until golden brown.
Remove and allow to cool before filling.

To make the filling:
Combine sugar and cornstarch in a saucepan.
In a bowl, whisk together milk and egg yolks
Whisk milk mixture into sugar mixture.
Place the saucepan over medium heat.
Bring the mixture to a boil, whisking constantly.
Boil for 1 minute; remove from heat.
Stir in rum, orange zest, and vanilla.
Transfer the pastry cream to a bowl.
Place a piece of plastic wrap directly on the surface.
Allow to cool for 30 minutes and then refrigerate until cold.
Fold in the whipped cream.

To assemble the zeppole:
Cut the pastries in half horizontally.
Transfer the filling mixture to a pastry bag with a star tip.
Pipe some of the filling onto the cut side of the bottom half of each pastry.
Place the top half of the pastry on the filling.
Pipe a small amount of the filling into the hole in the center of each pastry.
Place a maraschino cherry in the middle.
Dust the pastries with confectioners' sugar.
So, have fun and Buono feste de San Guiseppe!
Have a great day,
Barbara